Dr. Rui Kunze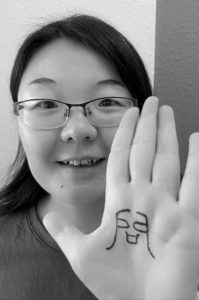 問 (wèn) is an act that takes nothing for granted. It means "asking (questions)," "inquiring into" or "intervening with (something)." 問 shows curiosity and a healthy dose of skepticism and humbleness in intellectual exploration. Developing relevant questions and critical thinking, which lead to productive inquiries into modern and contemporary Chinese culture and literature, is my goal of teaching and research.
Wissenschaftliche Mitarbeiterin/ Research Fellow
Institut für Sprachen und Kulturen des Nahen Ostens und Ostasiens
Lehrstuhl für Sinologie mit dem Schwerpunkt Geistes- und Kulturgeschichte Chinas (Alexander von Humboldt-Professur)
Raum:
Raum 01.114
Artilleriestrasse 70
91052 Erlangen
Sprechzeiten
:
Jede Woche Di, 9:00 - 10:00, Raum 01.114, nach Anmeldung per Mail
Forschungsinteressen
Chinesische Literatur und Kultur(geschichte) vom 19. Jahrhundert bis Heute.
Publikationen
2022
2021
2020
2019
2018
2017
2016
2013
2012
2011